The Boy Next Door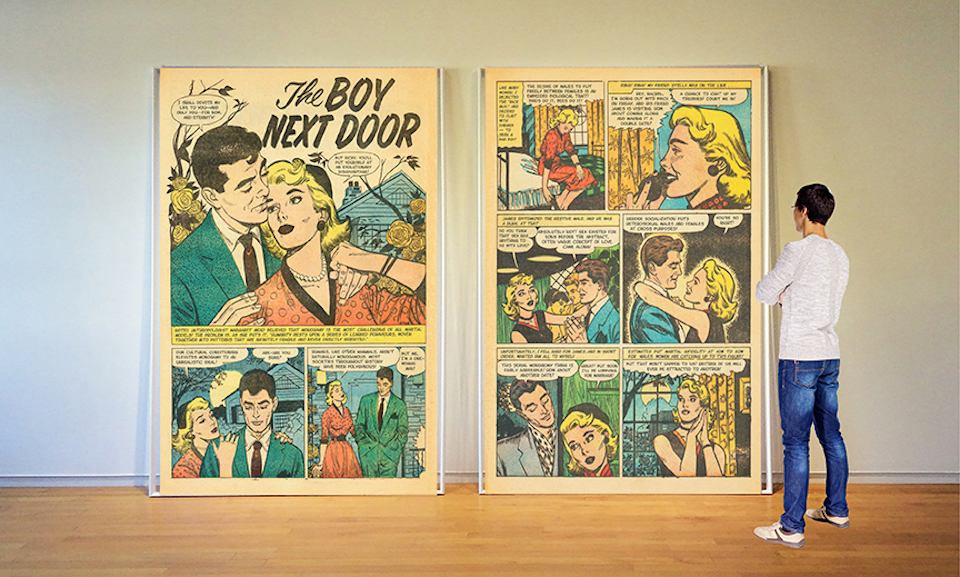 The Boy Next Door is a multi-paneled altered romance comic book story from the artist's book Love and Marriage, In this proposed installation, each page is imagined as an enlarged panel or as a folding item on a pedestal. In these and the artist's book from which they're enlarged, dialog from the original stories has been removed, replaced by deadpan banter between the male and female characters.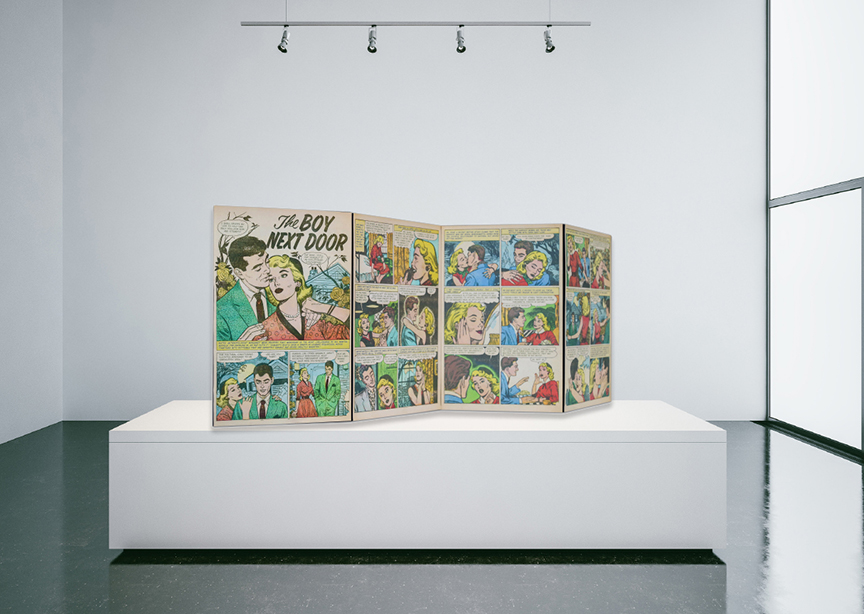 The new text comments on the mythology of modern marriage, supermoms, over the-top weddings, and the rigidity of traditional gender roles. The Boy Next Door casts an ironic eye on the feasibility of monogamy in relationships, citing Margaret Mead and various theories from anthropological and biological investigations.
These enlarged panels, size to be determined, are part of a proposed installation that will push the individual pages to a much larger scale.