History of American White Women Commemorative Stamps 1900–1970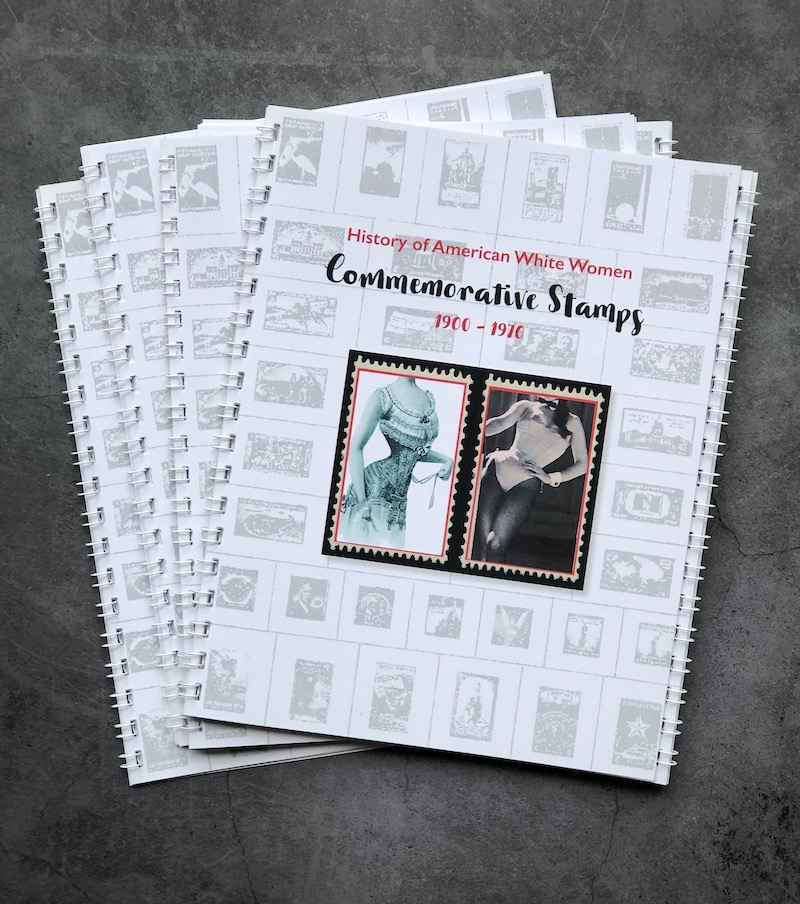 History of American White Women Commemorative Stamps 1900 – 1970
8.5 x 11" | 32 pages | Digital offset printed, wire-o binding | Edition of 100 | 2018
History of American White Women Commemorative Stamps 1900 – 1970 is a slice of the representation of women in media in the twentieth century. Women's bodies, clothing, and roles as filtered through print bring up questions of how much media is responsible for creating tropes and stereotypes, and how much it merely reflects.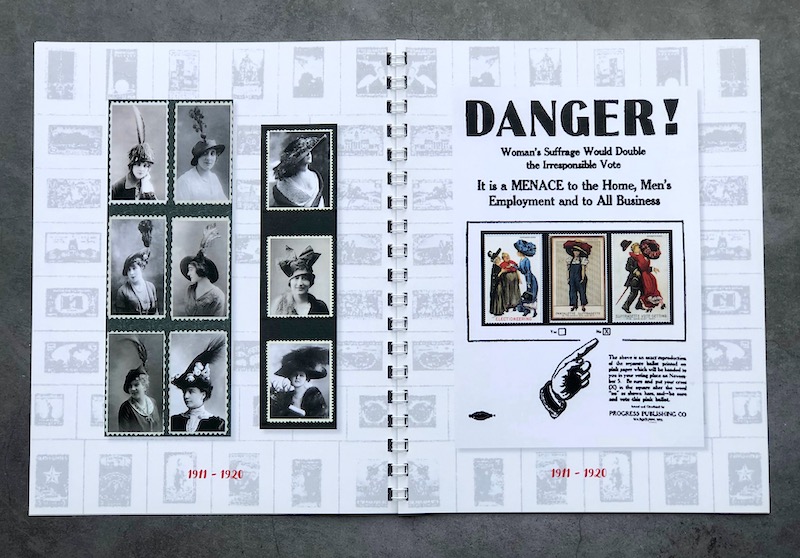 This question is particularly vexing viewed through the juxtapositions in this limited edition book. For example, in the 1950s, thousands of pulp novels portrayed women as gun-and knife-wielding murderous seductresses, while at the same time, magazines pushed the image of happy housewives cooking, cleaning, and raising the kids.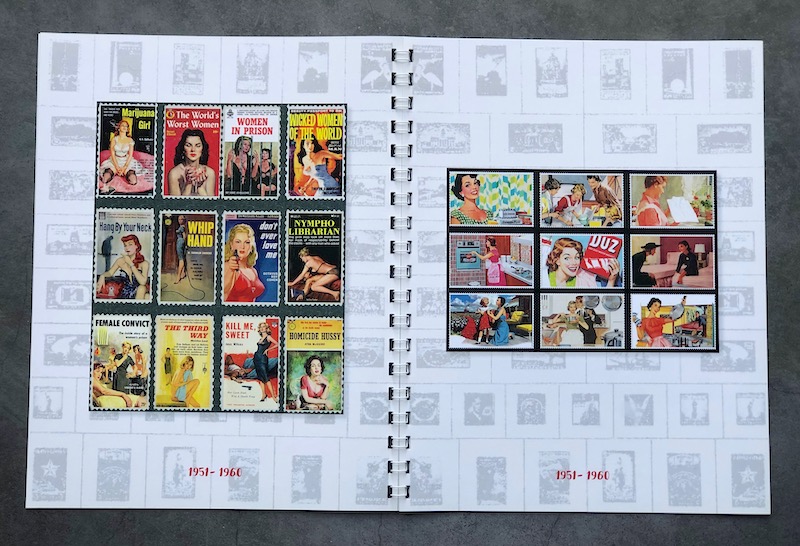 Because women of color were rarely represented in mass media in the years defined in these faux "stamps," if at all, when they were, it was within a narrow range of stereotypes. That's a subject for another day, and for a different artist to address!