The Completely-from-Scratch Steer-to-Sirloin Beef Slaughter Guide and Cookbook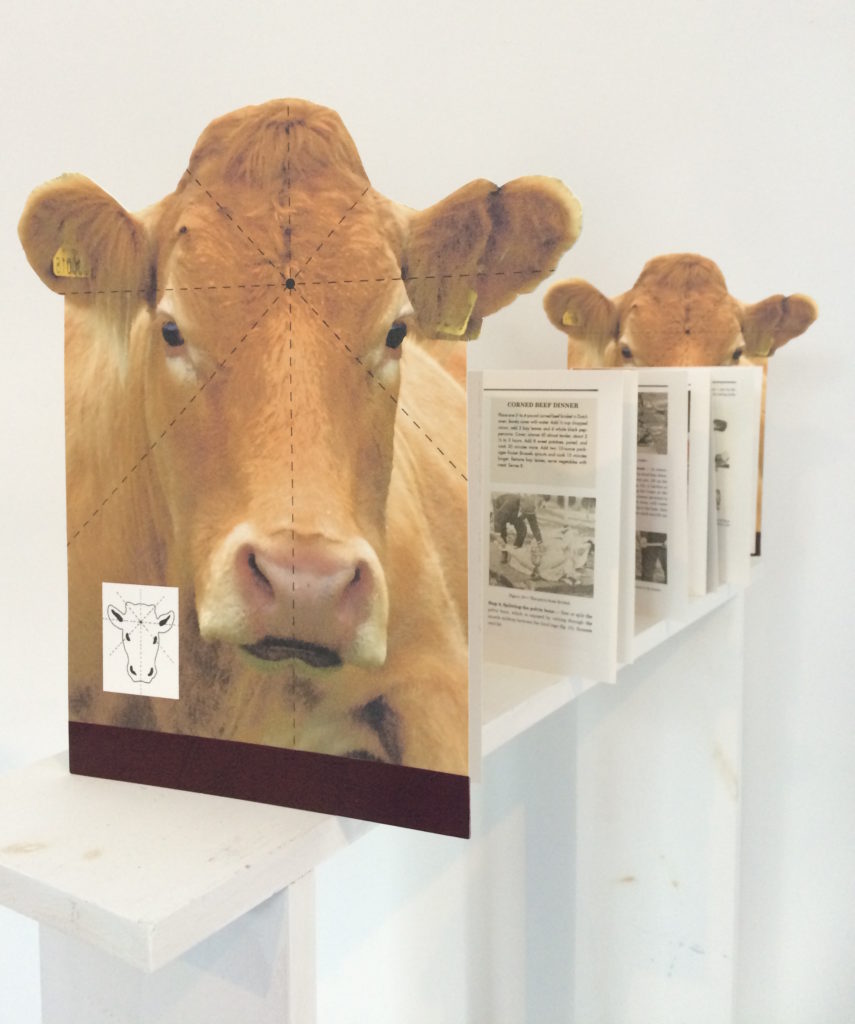 The Completely-from-Scratch Steer-to-Sirloin Beef Slaughter Guide and Cookbook
Archival inkjet printed on rag paper with faux leather trim, 2012
15″ by 9″ by 48″ (open)
Edition of 3
This limited edition book comments on the disconnect most people have, or choose to have, between meat and a live animal, taking the form of a mash-up of a 1931 USDA slaughter guide and a 1969 Better Homes and Gardens meat cookbook.
In this faux "cookbook," the viewer is instructed on how to stun, stick, bleed, dismember, and butcher the animal, interspersing these instructions with actual, vintage beef recipes.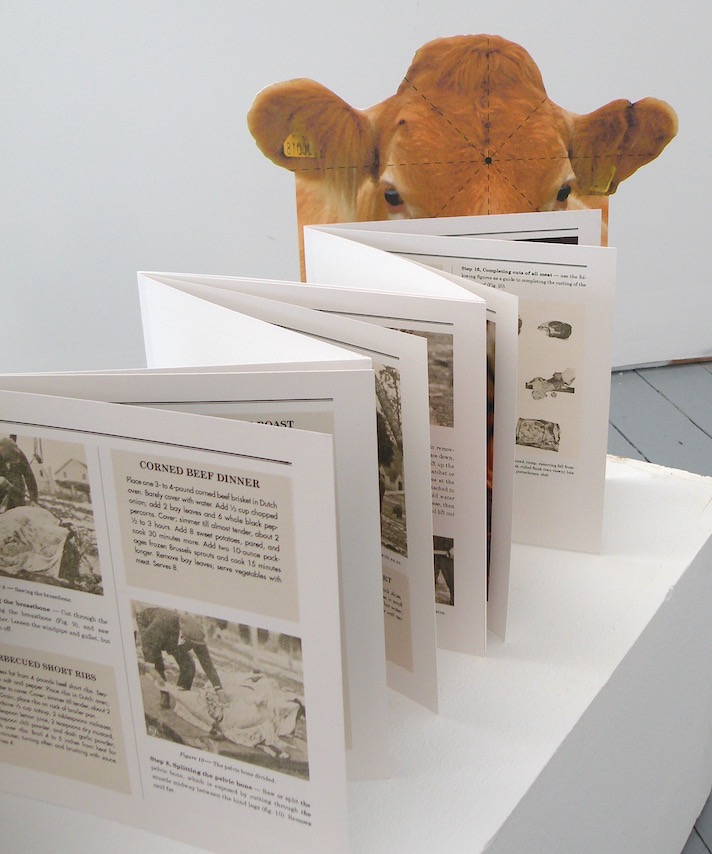 Though the instructions in the 1931 manual is related in matter-of-fact style, the language is often, unintentionally, quite violent.
The slaughter process remains quite similar today, even on an incredibly larger scale; the difference being that the lives of feedlot animals today is far more miserable than it was on small-scale farms of days past.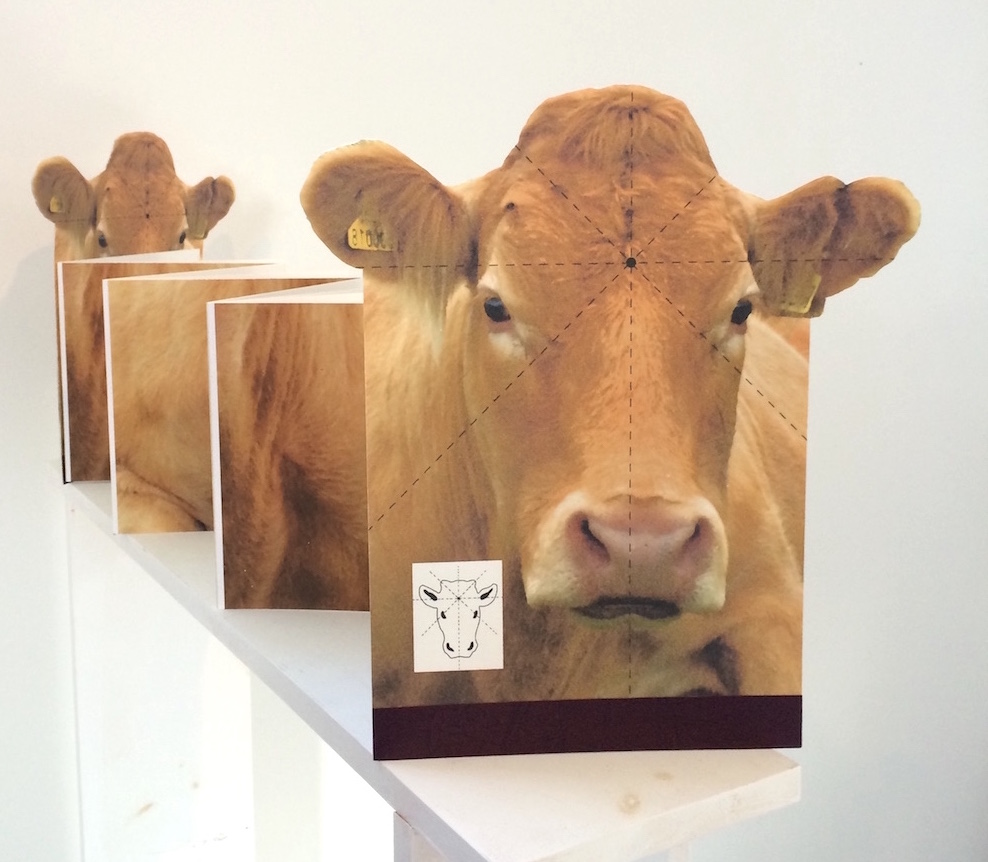 This limited edition is in the collections of:
UCLA Arts Library, Artist Book
University of Denver, Penrose Library, Special Collections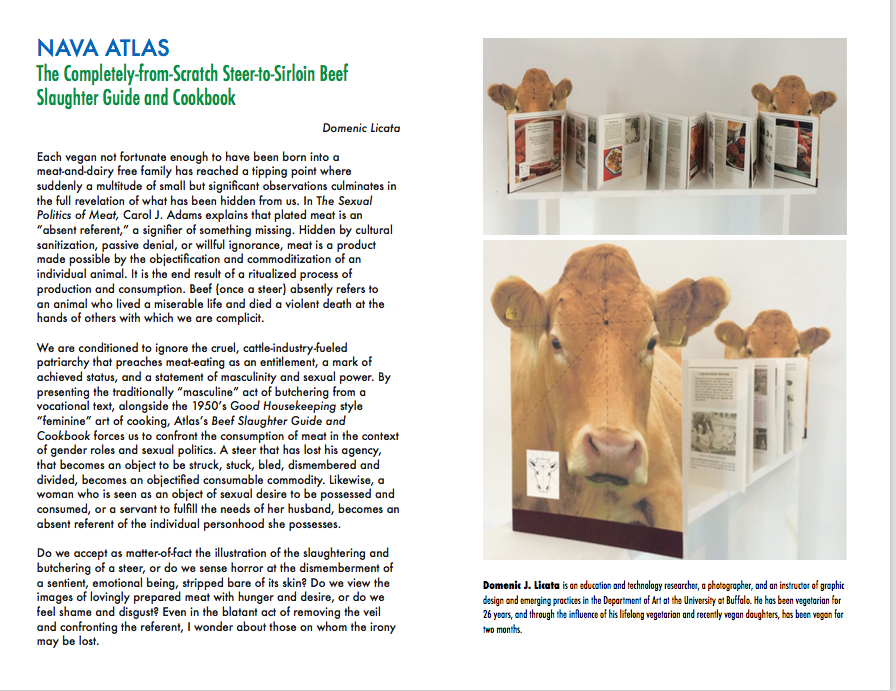 From the catalog of "The Measure of All Things: Rethinking Humanism through Art" —
University at Buffalo NY, Department of Art Gallery (2016)