"BookEnds: The Book as Art" at Pyramid Atlantic
Washington Post, Saturday, February 21, 2009. Anyone in publishing will tell you that a great cover has the power to make a good book a bestseller, or a not-so-good book at least a smidge more interesting.
But the books in this two-venue show, split between Pyramid Atlantic Art Center in Silver Spring and Target Gallery in Alexandria, aren't meant to be judged by their covers.
Created by such artists as Nava Atlas and Elise Wiener, the books use art not only to embellish their appearances but also to tell their stories.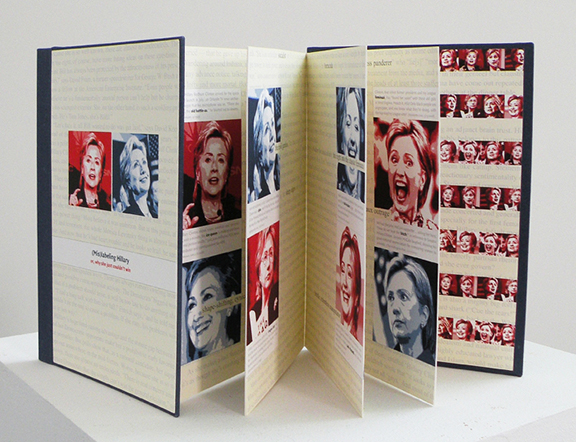 At Pyramid Atlantic, Atlas's book, (Mis)labeling Hillary, or Why She Just Couldn't Win draws from news accounts of last year's campaign; spotlighted in this way, sexism (and the artist's point) is hard to ignore.
Read the rest of the column at The Washington Post.