Vegetariana by Nava Atlas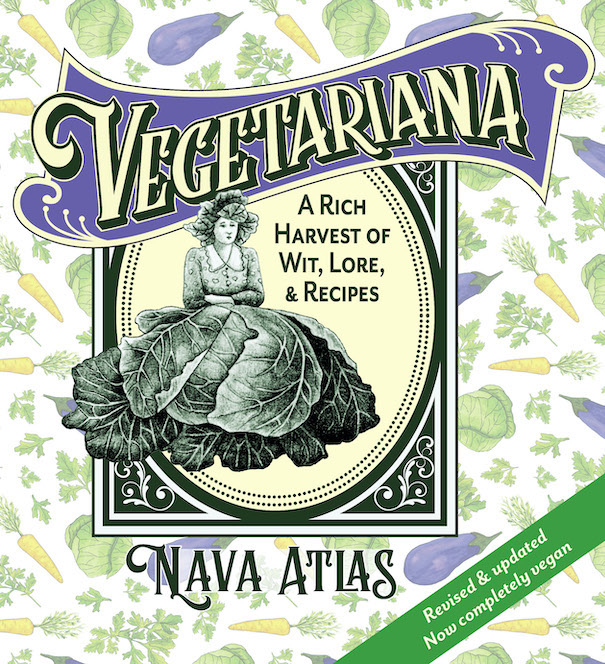 Vegetariana: A Rich Harvest of Wit, Lore, & Recipes by Nava Atlas
The revised and updated 2021 edition
First published in 1984, Vegetariana was one of the quirkiest entries in the field of hand-illustrated cookbooks. Publishers Weekly's review predicted: "This book should prove itself a classic."
Vegetariana did indeed become a cult classic, and has sold over 100,000 copies. Now in its fourth edition and for the first time entirely vegan, Vegetariana is here for new readers to enjoy and original fans to rediscover.
Vegetariana's quirky art and design tap into a nostalgia both for beautifully illustrated books and simple, hearty food. While it may not have the lush photography and jazzed-up cuisine of contemporary cookbooks, it does have a kind of soul and wit that appealed to its first generation of fans and will surely appeal to new readers.
Vegetariana has been recognized for its artistic and literary merits. Several of its original drawings are now a part of several public and private collections, including The Wichita Museum, The Weatherspoon Museum, and The New York Public Library's collection of drawings and prints.
Interspersed with recipes for soups, salads, grains, legumes, pasta, vegetables, breads, and desserts, are witty food quotes by notable thinkers and authors, plus lots of food lore and folk beliefs from around the world.
PRAISE FOR EARLIER EDITIONS
This book should prove itself a classic…savory recipes, witty anecdotes, delightful aphorisms, and fascinating food folklore…a stunning visual feast. The author's illustrations render this a very special and unusual book.
—Publishers Weekly
A one-woman masterpiece celebrating vegetarianism, it's an offbeat, lighthearted look at the lore of vegetarian foods, as well as a compilation of good, appetizing recipes.
—Detroit News
A treasure…Atlas's historical journeys are whimsical and memorable. Good, simple recipes, enough to form an entire repertoire of healthy, ethnic cuisine.
—Vegetarian Times
Following is a selection of several from among the dozens of pencil drawings in the book, along with the quote being illustrated.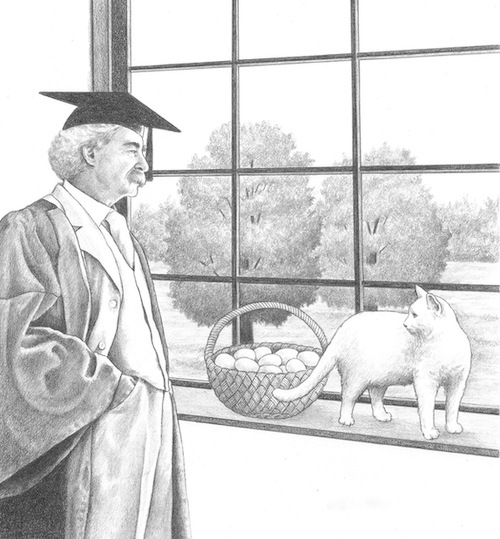 Behold the fool saith, "Put not all thine eggs in one basket," but the wise man saith, "Put all your eggs in one basket — and watch that basket!" — Mark Twain, Pudd'nhead Wilson, 1894)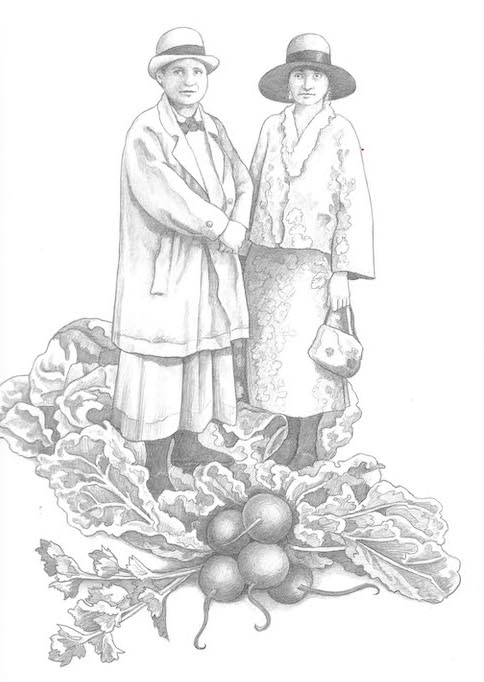 The first gathering of the garden in May of salads, radishes, and herbs made me feel like a mother about her baby — how could anything so beautiful be mine. And this emotion of wonder filled me for each vegetable as it was gathered every year. There is nothing that is comparable to it, as satisfactory or thrilling, as gathering the vegetables one has grown. (—Alice B. Toklas, The Alice B. Toklas Cook Book, 1954)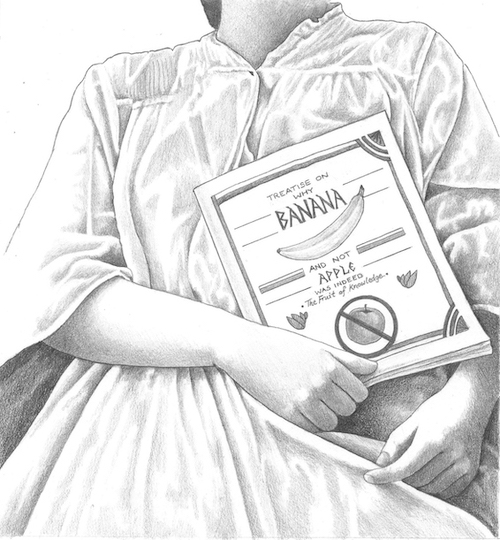 The Fruit of Knowledge offered to Adam and Eve in the Garden of Eden, as the bible story goes, is commonly thought to have been an apple, but the fact is that the apple was never specifically named as such in the Bible.
John Gerarde, in his Herball (1636), called the banana tree Adam's Apple Tree, and many Christians and Jews of his time considered the banana tree the true Tree of Knowledge.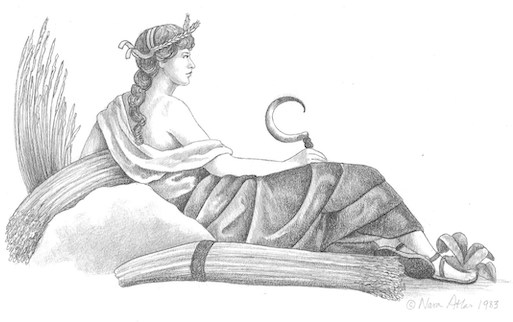 The Goddess ov korn iz also the Goddess ov oats, and barley, and bukwheat. Her name is Series, she is a mithological woman, and like menny wimmen now a daze, she is hard tew lokate. (—Josh Billings, His Works, Complete, 1876)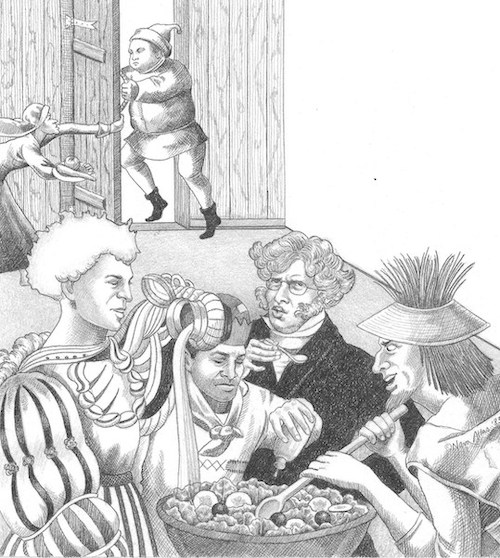 According to a Spanish proverb, four persons are wanted to make a salad: a spendthrift for oil, a miser for vinegar, a counselor for salt, and a madman to stir it all up. (—Abraham Hayward, The Art of Dining, 1854)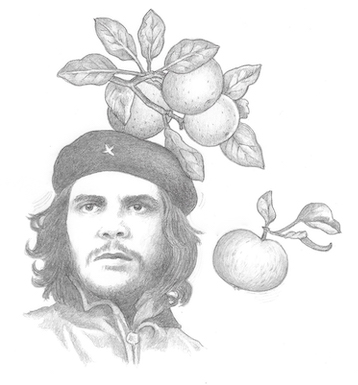 The revolution is not an apple that falls when ripe. You have to make it fall. (— Che Guevara, 1928 – 1967)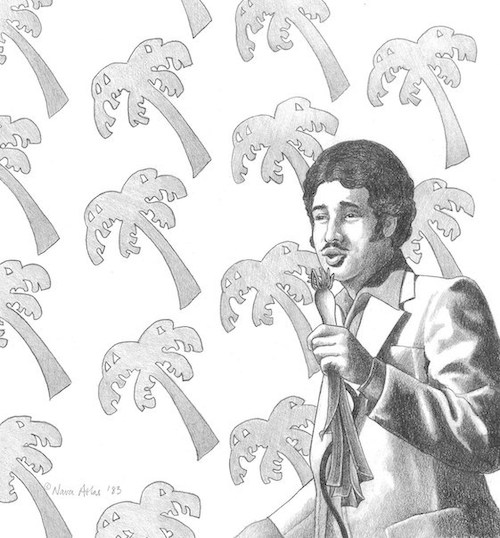 Leeks impart brilliance to the voice. (— Pliny the Elder, A.D. 23 – 79, Natural History)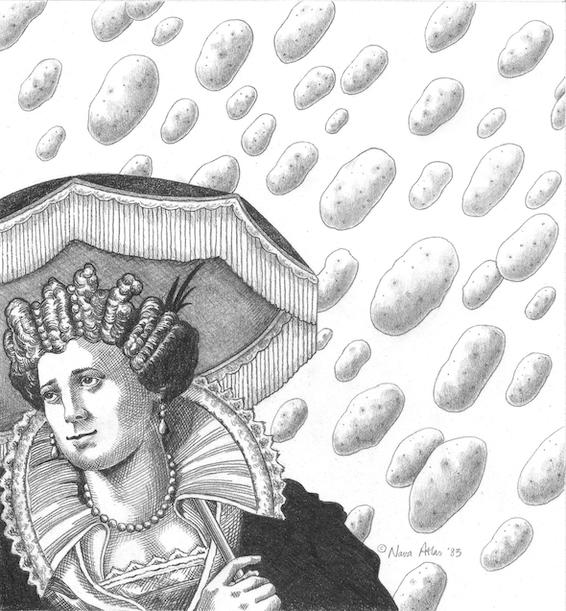 Let the sky rain potatoes; Let it thunder to the tune of 'Greensleeves.' (— William Shakespeare, The Merry Wives of Windsor, ca. 1599)
Trefoil, vervain, John's wort, dill / Hinders witches of their will … (— Sir Walter Scott, 1771 – 1832, "The Nativity Chant")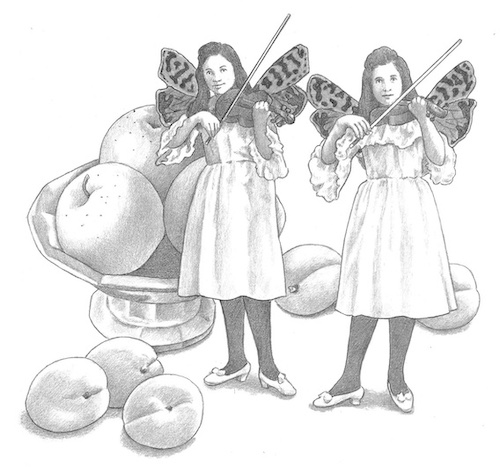 One who would have the fruit must climb the tree. (—Thomas Fuller, Gnomologia, 1732)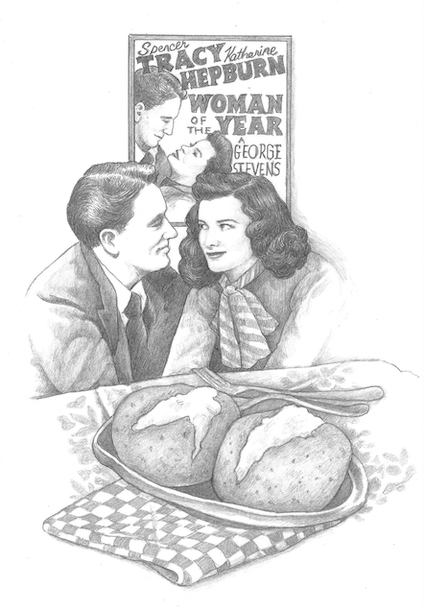 Spencer [Tracy] was a natural actor. He just did it, no fuss … He never wanted to discuss a scene ahead of time. I always say he was like a baked potato — solid, dependable. I'm more like an ice cream sundae. With whipped cream. (— Katharine Hepburn, 1907 – 2003)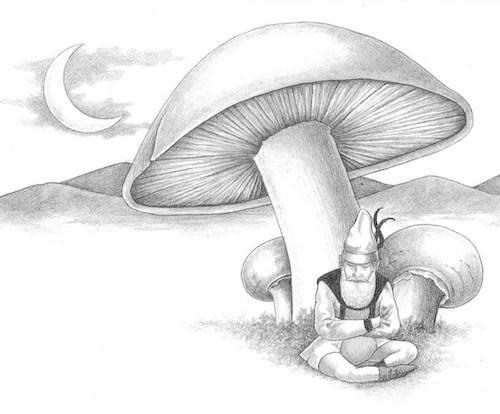 When the moon is at the full,
Mushrooms you may freely pull,
But when the moon is on the wane,
Wait ere you think to pluck again.
—Old English Rhyme